Font Size [
larger
|
original
|
smaller
]
Blog
---
"
Sedikit-sedikit lama-lama menjadi bukit.
"
Custom Search
---
Articles/Learning
---
Useful Tips
---
Miscellaneous
---
Recommendation
Google Maps - Part 2
Created on Monday, 21 February 2011
What if you have several places to travel in the same day? You can use google maps to plan out your journey as well. Let's say you are at Seri Petaling and the places you need to travel are Mid Valley, Jaya Jusco Maluri, Tesco (Cheras), and Times Square.
1. Say we start the journey from Seri Petaling to Mid Valley.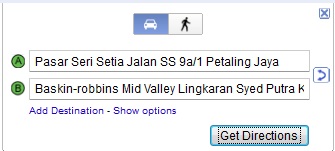 2. Okay, here we go to know the distance from Seri Petaling to Mid Valley.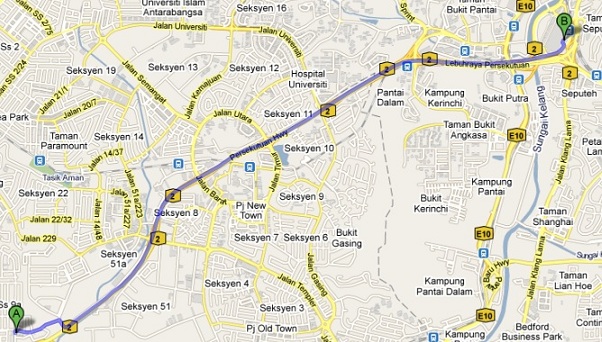 3. Now, we add the rest of the destinations by click the tiny link "Add Destination".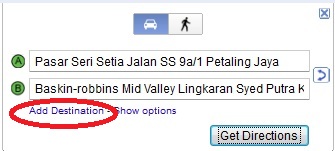 4. Once you done, click "Get Directions". Here, you got a rough idea of the location of all the places and you also know that the total distance of this route.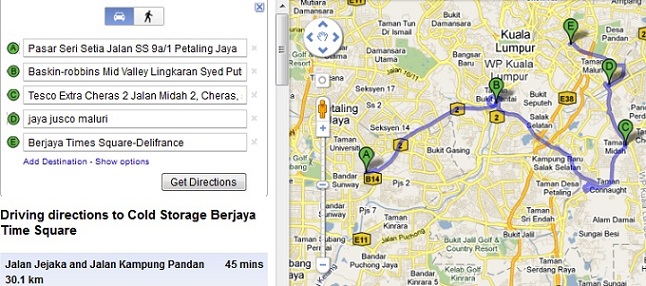 5. You can also change your route.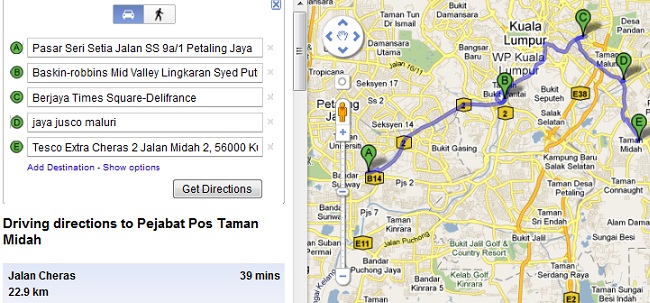 Note: You can also delete the destination by clicking the "x".