Another year has gone. Indeed time flies. Some of my high and low highlight for year 2014.
Some low are:
The much un-productive, un-purposeful, un-benefitial time spent online (i.e. facebook, forums), whatsapp, worrying, wondering, day-dreaming, laze around, Astro and etc.
Still unable to find partner of life.
Indirectly got retrenched.
Some high are below: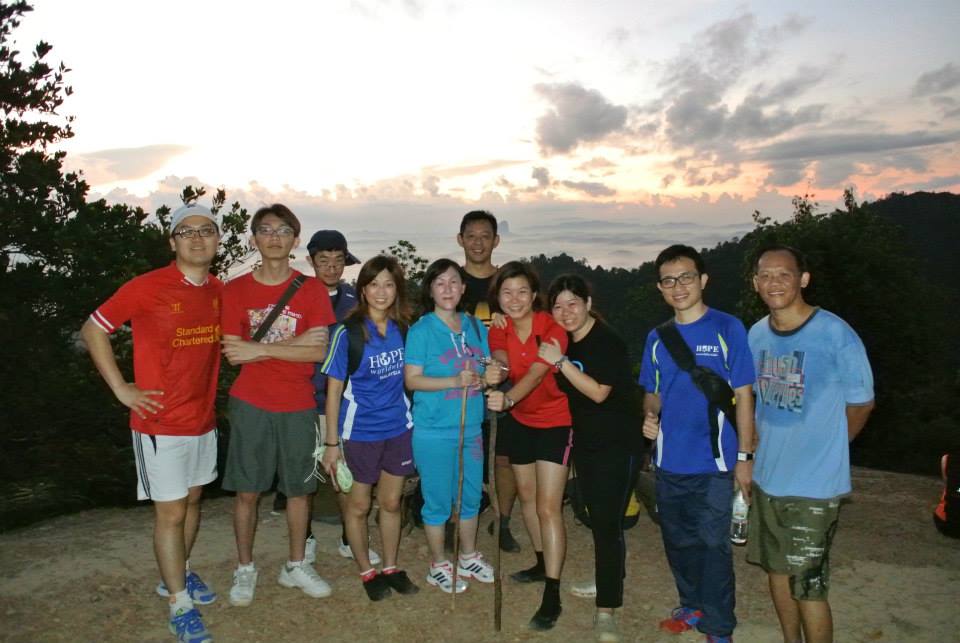 1. Involved and contributed my part for church Singles retreat – My bible talk group was in charged to plan Singles Retreat (Sungai Lembing, Pahang) this year. My involvement and contributions are preparation for the presentation slides show, help out in the 'worship team' in singing and helping out with the games section.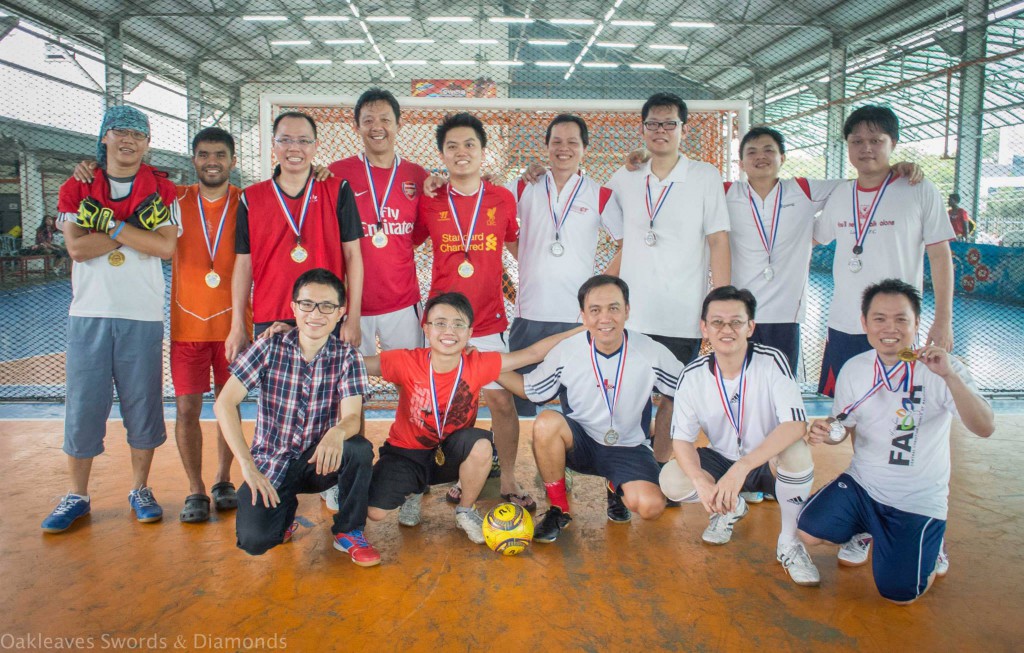 2. Lead Futsal Competition 2014 for my church with Je Mein – It is not easy. A lot of effort and time put in for this event. Glad that Je Mein helped much too. Due to my injury, at the end, I could not even participate and kena saman while collecting the medals. But glad that the brothers helps out a bit. Glad to see it a successful event at the end of the day.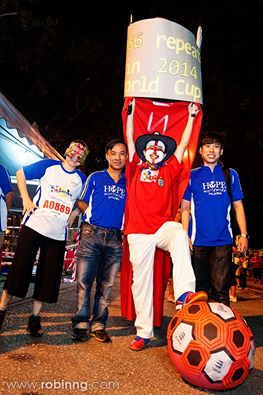 3. Won first time as individual best dressed for Bolathon Charity Fun Run & Masquerade Walk 2014. Featured in some local newspaper too hehe…

4. After months of hard work, finally launched www.akusihat.com website. Has been added much content into it until today and will continue to share more regularly. More competent in using WordPress also after months of using it. With that knowledge, this personal home page is now in WordPress version too. Although the visitors of this website is still not that many and producing much result at this moment, I am proud of myself in producing this website and its facebook page too. Knowledge in health also grown as I read much, attended Diet and Nutrition Diploma course, online course from Open2Study and training and seminar from ShuangHor.
5. Sinus operation was successful and not longer having much sinus symptoms like sneezing, running nose which has been bugged me for years. The operation cost which is about RM 8,300 also covered by company medical insurance card.
6. Closed my first deal as part-time property negotiator after joining about a year. Although I haven't received my pay cheque commission which will be only affter SPA stamped, I am happy to receive this blessing from God especially 1-2 weeks time I will be leaving my current company and still not yet received any job offer.