What is SOSCO PERKESO?
If you check your payslip, every month, there will be a deduction for SOSCO PERKESO. Although the amount is small, but you might be wondering, what is this SOSCO PERKESO for?
For your information, all employee and employer in Malaysia are required to contribute to Social Security Organization (SOSCO) or also known as Pertubuhan Keselamatan Social (PERKESO). SOSCO provides protection in term of medical and cash benefits, which include work related injuries, illness and disabilities, accidents and death at work place. For more information, you may go to www.perkeso.gov.my.
If you get injured during your working hours, do know that you have this medical and cash benefits since you and your employer are contributing every month.
How to check whether you already registered or not?
Step 1: Go to http://esemak.perkeso.gov.my/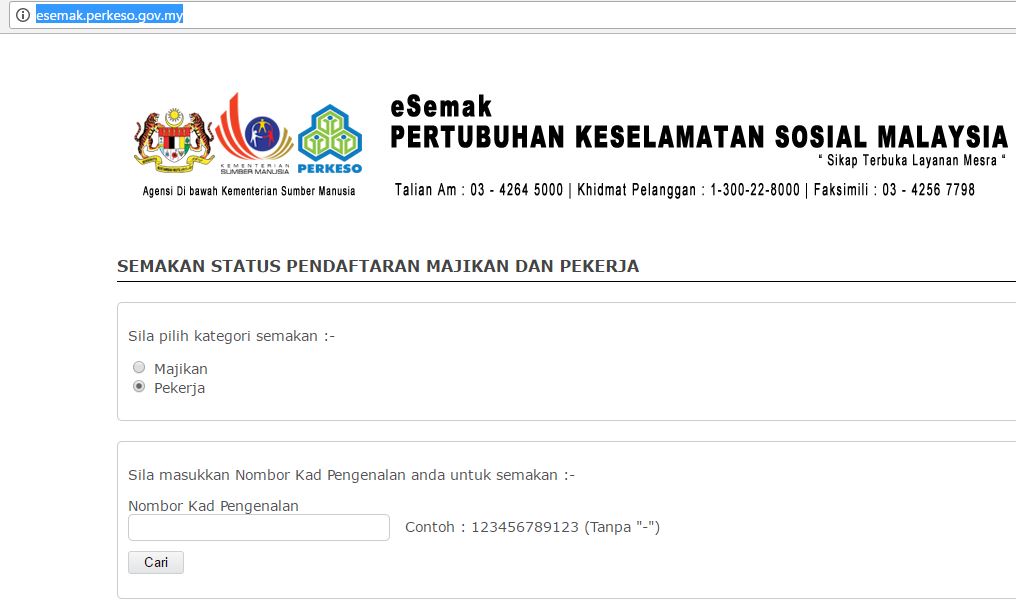 Step 2: Under "Sila pilih kategori semakan :-" , click "Pekerja".
Step 3: Key in your IC number and click "Cari"