MSN Messenger (MM) is a good thing. So, you took your previous time to download and install it. After you have installed MM, you began to use it. You add your friend's MM ID in it and you feel excited seeing a little square box moving up and down, showing your friend has online in MM. But as time goes by and when you have more and more contacts, you realize that those "cool" looking stuff now became an annoyance and more a distraction. So, I would like to share four tips on how to minimize the annoyance or distraction cause by MM and how to use MM better.
First Tips – Turn alerts when contacts come online.
Get annoyed by with constant box which goes up and down whenever someone signed in? You can turn it off by these steps:
1. Double Click to open MM.
2. Click Menu (located at the red color circle)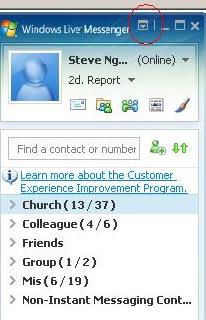 3. Click Tools. Click Options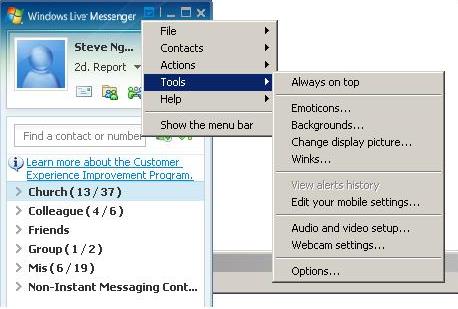 4. Click Alert and Sounds. Unselect Display alerts when contacts come online".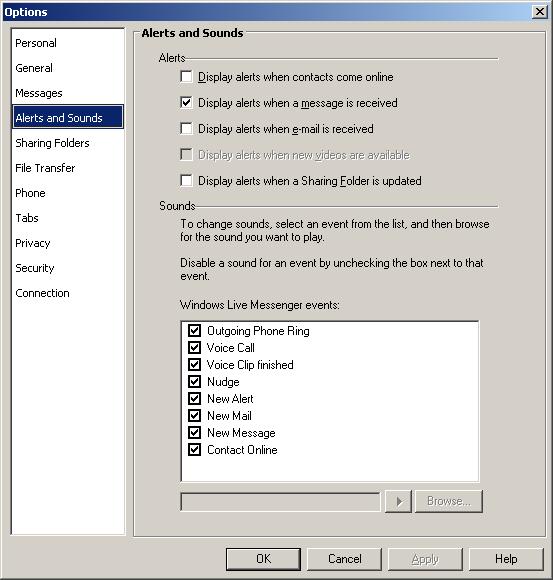 Second Tips – Turn off Window Live Today
This is another default setting. You might have closed it a million times but never after you follow these steps to turn it off.
1. Repeat Step 1-3 from First Tips.
2. Click General.
3. Unselect Show Window Today after I sign in a Messenger.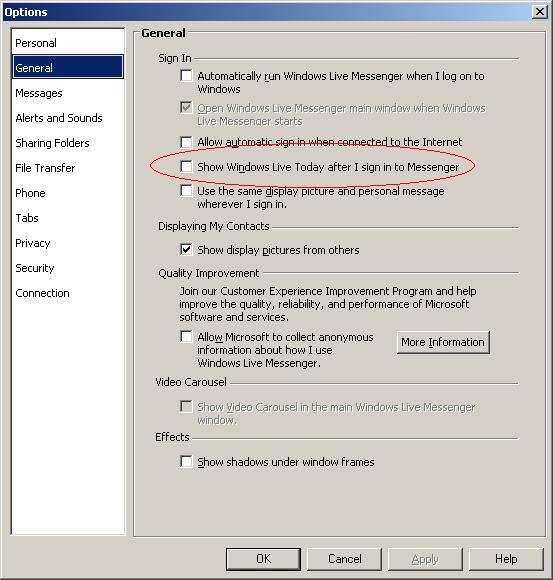 Third Tips – Add nickname to your contacts.
Get frustrated by all the kinds of funny disguised nicknames your friends chose? This happens normally when your friends add you first. Anyway, actually, you can change those nicknames just for your own use. Your friends won't know that.
1. Move your cursor over your friend's nickname.
2. Right Click and Click Add a nickname or Edit nickname.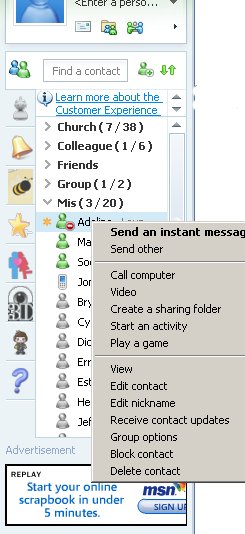 3. Type your nickname of your friend.
Fourth Tips – Keep chat history
Sometimes we have an important chat, says your friends has sent you some important information. Then, suddenly you got a call. After the call, the came back and turn off the chat window. Only then you realize that you have forgotten to jot down those information. Or you hope search back your chat with this person which happen last week. Actually, in MM, there is a feature which can keep chat history. Or in the other hand, if you are too afraid to use MM because you afraid your privacy is gone, you can tell MM not to keep chat history.
1. Repeat Step 1-3 from First Tips.
2. Click Messages.
3. Unselect Automatically keep a history of my conversations.